About The SSL Store™
A Premium Global SSL Service
The SSL Store™ was founded in 2009 and is owned by the Internet security firm Rapid Web Services, LLC. Our headquarters is located in sunny St. Petersburg, Florida, and we have additional offices in The Netherlands and India…where there are 50+ people working on website security solutions just for you! As the world's foremost provider of SSL security certificates, The SSL Store™ is one of the largest Platinum Partners of the world's leading Certification Authorities (CAs), including Symantec, GeoTrust, Thawte, RapidSSL, Certum and Comodo.
World's First Specialist Partner
Symantec Specialist Partners are uniquely qualified and highly trained experts in Web security solutions. This highest level of partnership is only available to current Platinum or Gold partners of Symantec. With access to specialist online security blogs and roundtables, our team is propelled to top in the industry. Speaking of Symantec Website Security Specialization…did you know we were the first in the world? Yes, the FIRST company in the entire world to be specialized in website security by the worldwide security leader, Symantec™!
Platinum Partners of the World's Leading CAs
All of The SSL Store's™digital security certificates are exactly the same as what the CAs sell directly, but ours are available at much more affordable rates, because we buy ours in extremely large quantities at deeply discounted bulk rates. We make the long-term commitments and sign the big fat contracts so you don't have to worry about that…and we're able to easily pass these savings on to our customers and resellers. Best of all, we are able to add on that lovely thing called customer service, and in our case it's called superior customer service! We consistently deliver unparalleled 24/7 support and continually develop unmatched technology to earn the business badge of a true Value Added Reseller (VAR).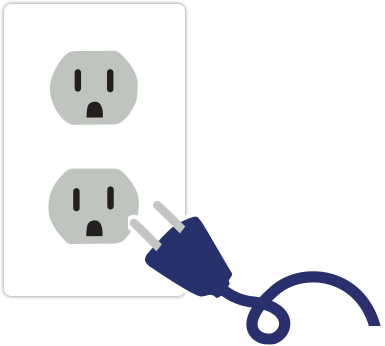 Fully Integrated with their API
We are fully integrated with the API of all of our CAs, which means we are directly hooked-up with the latest technology and have access to the resources of some of the largest internet security companies in the world. So, you can rest assured that when it comes to website security, we truly are industry specialists. We aren't some small fly-by-night SSL company operating out of a PO Box, which is sometimes the case on the web. Just take a look at these brilliant minds that'll navigate you through the sometimes murky SSL water….as you can see, we are actual human beings, so feel free to ask us anything!
Superior Account Management
Every one of our customers and resellers is assigned a dedicated account manager. So, on top of having access to anytime platinum-level support via phone, email, and live chat, you can also rely on their web security knowledge and expertise. Our account managers take the pro-active approach and will be reaching out to provide all their contact information.
Learn More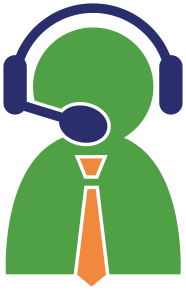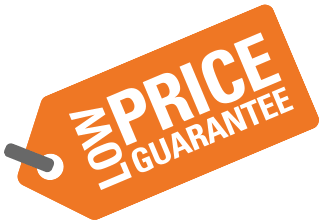 Unbeatable Pricing
We're constantly negotiating better deals with our CAs so that we can offer our customers better pricing. Our pricing remains among the most affordable in the industry, and we even offer our customers a Best Price Guarantee. So, in the
event that you stumble upon a lower priced security solution somewhere else, we'll match or beat it. Couple that with our platinum-level support, nifty technology and expertise and there is simply no reason to look anywhere else for SSL and other website security solutions.
Learn More
Industry Best Money Back Guarantee
Unlike some of our competitors, who offer anywhere from 15 days to less, we offer a full
30 day money back guarantee on all of our certificates. Let's face it, things come up in the
world of SSL and web security, and we want our customers to feel that their purchases are protected, even when unexpected hiccups occur.
Learn More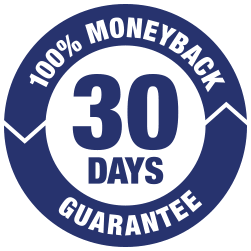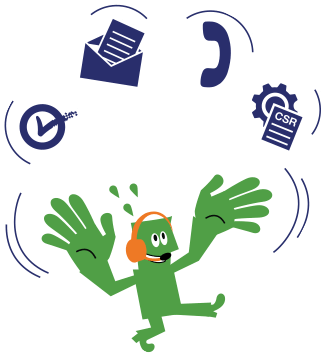 Anytime Support
Our expertly trained and experienced technical staff can walk you through purchase, validation and installation, making the process as hassle-free as possible. We have SSL support experts standing by 24/7 to assist our customers and resellers via live chat, email, and telephone. We even assign a dedicated account manager to each one of our resellers and customers, ensuring they get the level of support they need, whenever they need it.
Learn More