No other SSL provider even compares
Simply put, no other SSL provider in the world has the resources, staff,
technology, and dedication to the craft that we have, and we stop at
nothing to ensure our customers never again have to look elsewhere for
anything SSL. There are hundreds of reasons why you should choose
The SSL Store™ to handle all of your SSL needs, but we've decided to
make it an easier read for you by just hitting on some of the main
features and benefits of our company.
A Team of SSL Experts to Assist You
That's right, you read it correctly, we're not machines. The days of just getting automated responses to your inquires and being forced to fill out a sketchy on-line contact form in order to get in touch with somebody will be mere relics of the past. We have more than 50 team members who are all dedicated to one thing and one thing only: SSL. And you can get in touch with us via phone, email, or live chat any day, any time, 24/7.
Yeah, I said it, We Answer the Phone!
Alexander Graham Bell would be proud. There is always a team member of The SSL Store™ standing by, ready to answer the phone. We don't even have an average hold time! The answers to all of your SSL questions are only a few rings away. In fact, you'll always know exactly who to call, because…
We'll Assign You an Account Manager
With SSL, as with all other technologies, things come up. Wouldn't it be nice to know that you have an expert you can turn to, and you even know what that person looks like. Not a nameless voice on the other end of the phone or a collection of letters at the end of an email address, but a real face with a name. Go ahead and look at the Management tab in the About Us section of our website, we don't hide our employees shining faces! When you purchase a certificate from The SSL Store, we'll assign one of our team members to be your personal account manager that you can rely on whenever you need.
We Develop & Innovate
Our expert development team, yes, we have one of those, never stops thinking of new ways to make managing and provisioning SSL easier for our customers. From our robust and flexible API to the enablement programs for our resellers, we have a wide variety of specialized tools to help you succeed with SSL. In fact, we have also developed a number of plug-ins for some of the most widely used billing and automation systems in the industry, such as: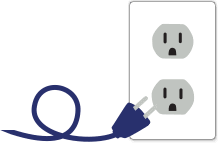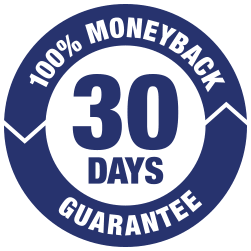 A 30 Day Money Back Guarantee
Let's face it, things come up in the world of SSL. Securing websites is an intricate business, and sometimes, even the smallest detail can cause a hiccup in the issuance process. So why would you want to buy from a company that offers anything less than a month's worth of reassurance that you won't be penalized when something out of your control goes awry? We offer a full 30 day money back guarantee on all of our certificates, not a measly 15 like some of our competitors.
 We'll see you on the inside!